Spend a few minutes with us and you will agree that the beauty, variety and attention to detail that Sanrafael Doors build into their products is second to none. All doors are built to order.
This impressive door range will show you the vast range of possibilities and options from the traditional classic to the most modern advanced designs. If you can't find your exact requirement DirectDoors-Sanrafael can work with you to create an original design to enhance that special project.
The range we will be offering encompasses 7 sections showing a vast array of doors but the actual possibilities are endless. We can offer Thermal Doors, Antibacterial Doors, Acoustic Doors, Fire Doors, Doors Sets, Security Doors, High Security Doors, Armoured Doors, Wardrobe Doors and just plain old Single Doors or Double Doors of course!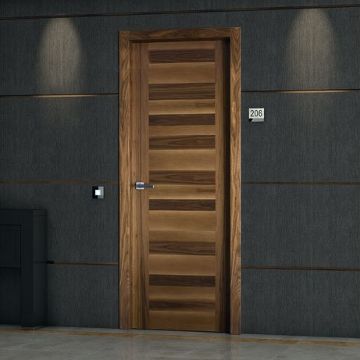 All doors are prefinished to the very highest standard without exception and have the Sanrafael Hologram on the door edge, the guarantee of total quality.
It is our great pleasure to invite you to the Sanrafael doors section of our website. Please note that we are adding new doors all the time and remember that if your required door design isn't there then just ask us - info@directdoors.com
#sanrafaeldoors #directdoors